---
---
About My Recipes

The recipes I share support an AIP/Paleo lifestyle but can be enjoyed by all. They are mostly allergen-free and support an anti-inflammatory diet.

All of my recipes are free from:
Gluten, Grains, Nuts, Dairy, Soy, Eggs, Nightshades, Legumes, & Non-nutritive Sweeteners.
Many are also Seed & Caffeine Free.

If you don't think you can eat delicious food without all that, I challenge you to try some of my recipes! AIP can be delicious & easy!

Why not try these classics to start:

---

About the Autoimmune Protocol

What is the Autoimmune Protocol (AKA Paleo Autoimmune Protocol or AIP)?

Simply put, it is a way of eating to support healing your body's autoimmunity.

AIP begins by cutting out all foods that are known to trigger autoimmunity. You also

add

highly nutritive foods that help heal. Once you see improvement & healing you gradually reintroduce eliminated foods. This allows you to see which foods impact your health negatively or positively.

AIP supports normal gut function and helps to heal "Leaky Gut Syndrome", a piece of the autoimmune puzzle.

AIP means free of:

​

gluten

grains

artificial sweeteners, refined sugar, non nutritive sweeteners

dairy

eggs

nightshade vegetables & spices

legumes

nuts & seeds

processed foods

alcohol

food additives (thickeners, artificial flavours, etc.)

vegetable oils (canola, etc)

NSAIDs

​For an in-depth, scientific look at AIP, I highly recommend the following sites. These are from some of the amazing ladies who have spearheaded The Paleo Autoimmune Protocol.

www.thepaleomom.comwww.autoimmune-paleo.com

---

About Me

I'm a 29 year old living on the prairies of Canada. I live on a small acreage, together with my supportive husband and our two dogs.

I have been a lover of good food for as long as I can remember. I feel like I grew up in the kitchen with my mom. I remember poring over her old cookbooks for hours. I love to cook. It makes me happy to now create and share delicious food that is AIP compliant!

What led me to try The Autoimmune Protocol? I have Hashimoto's Thyroiditis (an autoimmune disease), Fibromyalgia, and Endometriosis. I also fight Adrenal Dysfunction and Food Sensitivities. I wanted a healthy, practical, comprehensive way to help my body. (I grew up with a father who was a reflexologist and herbalist. So, "alternative" medicine is my mainstream!)

Though having struggled with health since my teens, I had no diagnosis until December 2015. A complete physical collapse that October finally led to extensive testing. It was terrifying and horrible to be housebound and bedridden at the age of 28. I didn't even have the strength to shower! Can you say "old lady"!? My Hashimoto's diagnosis came as both a shock and a relief. At least I knew what I was dealing with!

Starting The Autoimmune Protocol was the best decision I could have made. I stuck to it when I was surprised at the difference I saw in my body. I was improving with AIP before my doctor even figured out treatment for me. (I am currently taking Natural Desiccated Thyroid, which helps my body function, though it doesn't heal Hashimoto's.) By trying to stick closely to an AIP lifestyle I have improved immensely. In strength and in lab numbers! My health is still a daily battle, my body has a long road to climb back up. But I am still improving.

I can't say enough about educating ourselves when we have AI disease. About our disease and about the impact nutrition (or lack of) has on our bodies. I hope The Emancipated Epicure helps you! Whether you are trying to heal with AI disease, or just looking for yummy, healthy, allergen free recipes!

- Bethany, The Emancipated Epicure

---

Other resources for learning about & following AIP:
Powered by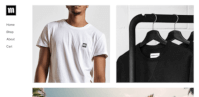 Create your own unique website with customizable templates.